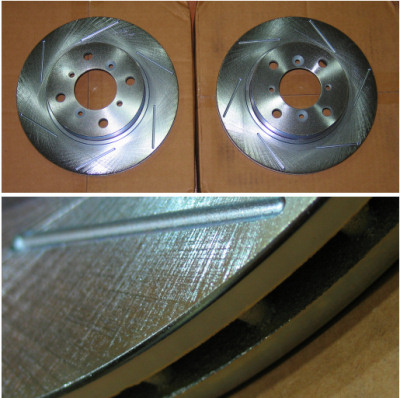 Description :: Hi-Performance 6 slot Front Aerio Rotors. In getting these designed we wanted to have the best rotor for the aerio on the market. Here are there specs :

- Fully plated in silver cadmium (even the inner vented areas!) to resist corrosion. Will not chip off like paint.

- 6 gas slot design for best performance. Helps to reduce brake fade and eliminate pad glazing.

- CNC-Machined for precision and balance

Direct replacement for all 2002-2005 Aerio Models.
Application :: All 2002-2005 Aerio's
Availability :: In stock
Price (USD) :: $159.00 - Out of Stock